Reposuo-Kalliolahdensuo Nature Conservation Area.
Reposuo is an important bird nesting area and mire conservation site. It is close to the village of Pankakoski, near Lieksa. Here you can observe and admire nesting and migrating birds as well as the diversity and beauty of mire environments of North Karelia. Finnish landscapes are at their finest in Reposuo, where the scenery changes from open mires to forested ridges and lakesides.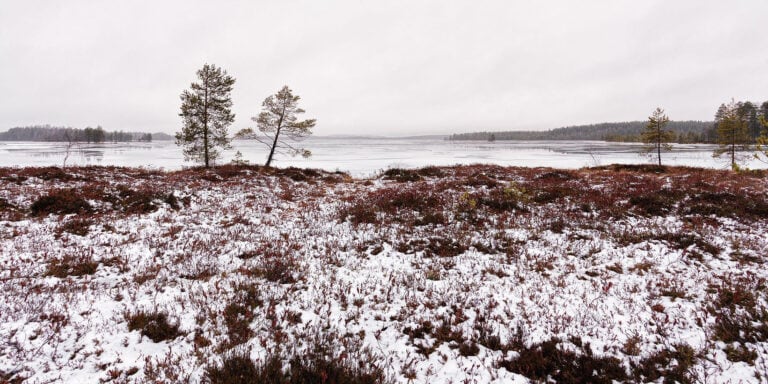 A valuable conservation area for birds.
In Reposuo besides birds you can admire the magnificent mires. The pristine nature offers mouth-watering berries and also candy to the eye. In early summer the flowers in bloom delight the visitors, in autumn the red cranberries. Visitors can observe the nature from an observation tower or by walking the Ketunlenkki Trail (12 km), a circuit around the area.
The observation tower is accessible.
Contact information
Ruunaantie 48, 81700 Lieksa