Surround yourself in the rhythm of enchanting melodies and experience the magic of music in the captivating surroundings of Lieksa and Koli. These picturesque destinations in Eastern Finland offer a rich cultural tapestry, where music events flourish and bring communities together. For international visitors seeking an extraordinary musical experience, Lieksa and Koli showcase a vibrant lineup of festivals that are sure to leave you inspired and enchanted.
Welcome to Lieksa: Where Nature's Beauty Meets Musical Delights!
Welcome to the inspiring city of Lieksa, nestled on the enchanting shores of Lake Pielinen in the eastern part of Finland's North Karelia region. Founded in 1973, this vibrant city holds a population of approximately 10,500, where community, culture, music, and nature thrive hand in hand.
Lieksa's sprawling landscape spans an impressive area of 4,067.72 square kilometers, with 649.75 square kilometers comprising mesmerizing water systems. From serene lakes to pristine rivers, the city is blessed with breathtaking natural beauty that will leave you in awe. The City of Lieksa embodies a spirit of progress and prosperity and offers exceptional services and amenities to its residents and visitors alike.
One remarkable attraction during the winter months is the Koli ice road, stretching 7 kilometers between Koli and Vuonislahti. As the longest public ice road in Finland and Europe's longest inland ice road, it symbolizes Lieksa's innovative spirit and its willingness to embrace unique experiences.
Discover the wonders of Lieksa, where nature's splendor meets a warm and welcoming community. Embrace the serenity of Lake Pielinen, immerse yourself in its rich heritage, and let the spirit of Lieksa ignite your dreams and aspirations.
Immerse Yourself in the Nordic's Largest Brass Music Festival – Lieksa Brass Week: July 21st – 28th, 2023
The Lieksa Brass Week, the largest brass music festival in the Nordic countries, held in July-August, offers exceptional brass music and entertaining concerts. Since 1980, the renowned Lieksa Brass Week has been organizing music courses, an international competition, a high-quality classical concert series, as well as open-air performances throughout the region. Some of the concerts are free for everyone to enjoy. This year's theme for Brass Week is Brass of Comfort and Hope.
The Lieksa Brass Week is an internationally acclaimed music festival that celebrates the beauty and versatility of brass instruments. With a history spanning over 30 years, this week-long event in Lieksa, Finland, showcases the talent of brass musicians through captivating performances, masterclasses, competitions, and workshops. Lieksa Brass Week was launched by music councilor and trumpeter Erkki Eskelinen, inspired by an idea contest of Lieksa municipality and the newspaper Lieksan Lehti held in 1979. Brass music was close to heart for the former trumpeter Eskelinen, especially through the Lieksa Youth Wind Orchestra. He wanted Brass Week to bring international master-class expertise to Lieksa.
The festival features a diverse repertoire, ranging from classical masterpieces to contemporary compositions, highlighting the range and expressive capabilities of brass music. Participants have the opportunity to attend masterclasses led by renowned brass players, providing valuable insights and guidance. The festival creates a vibrant atmosphere in Lieksa, with concerts taking place in iconic venues throughout the town. Lieksa Brass Week is more than just a series of performances; it's a cultural celebration that brings the community together. The festival transforms Lieksa into a vibrant hub of music, with concerts and events creating an immersive experience that resonates with both musicians and attendees.
Welcome to immerse yourself in the awe-inspiring sounds of trumpets, trombones, tubas, and more, as virtuoso musicians showcase their skill and passion on stage. From classical masterpieces to contemporary compositions, the repertoire encompasses a diverse range of musical genres, leaving audiences in awe of the versatility and beauty of brass music. Whether you are a passionate music enthusiast, a dedicated brass player, or simply seeking an unforgettable cultural experience, the Lieksa Brass Week promises to leave you inspired, uplifted, and enthralled.
Join us on this musical journey, where the harmonious tones of brass instruments echo through the air and touch the depths of your soul. The Lieksa Brass Week is a must-visit for music enthusiasts, aspiring musicians, and anyone seeking an unforgettable cultural experience. For more detailed information about the festival, including event schedules and ticketing, visit the official website.
At Lieksa Brass Week, each day has its unique program. Check it out and come every day!
Brahe-tent delights during Lieksa Brass Week: July 21st – 29th, 2023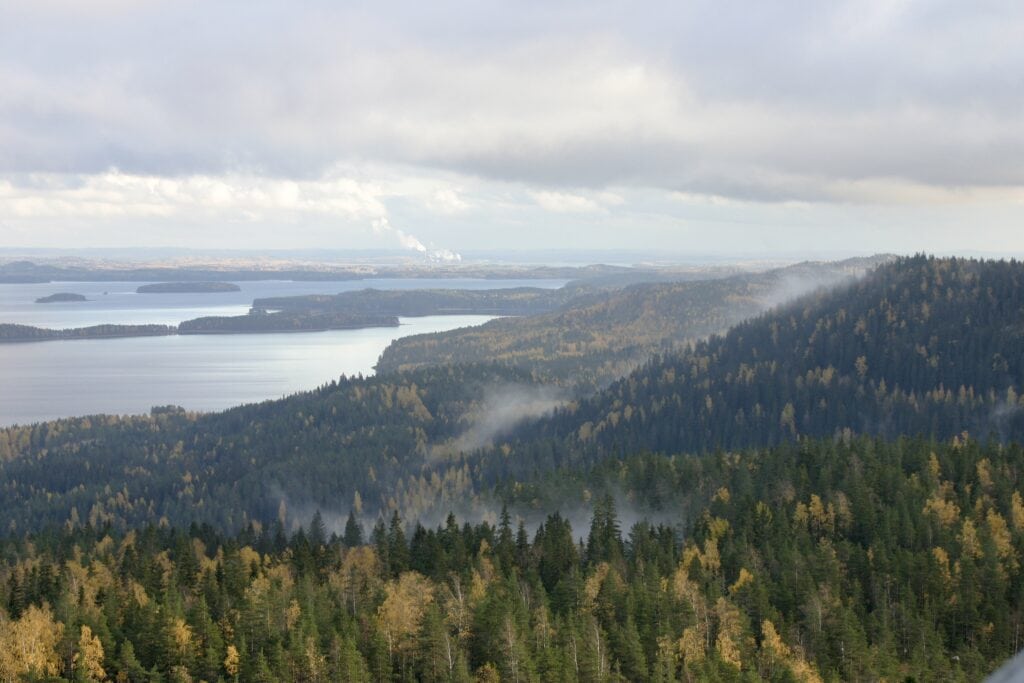 The event tent organized by Lieksa Entrepreneurs, offering additional activities during Lieksa Brass Week, has been named Brahe-tent. The tent's grand opening will take place on July 20th, and there will be events in the tent until July 29th. The tent is set to be erected by the riverbank in Puustelli Park.
The versatile program of Brahe-tent offers experiences for the whole family. You can find activities for children during the day and performances in the evenings. Brahe-tent will feature performances by famous Finnish artists such as Petri Nygård, Mikko Harju, Kukko Boys, Happoradio, and Dingo. In addition to live music, the tent will host stand-up comedy, sing-alongs, and events for both children and young people.
Step back in time to the opulent splendor of the 17th century, as the grand opening of Brahe-tent takes you on a magnificent journey. Immerse yourself in the enchantment of baroque melodies that sweep you off your feet, while the vibrant energy of bustling markets fills the air. As you savor the tantalizing flavors of local cuisine, prepare for a truly extraordinary experience. Count Pietari Brahe himself will grace the occasion, adding a touch of regal elegance to the tent's opening ceremony. Witness the convergence of past and present as traditions intertwine, symbolizing the enduring power of cultural heritage. As the night unfolds, let the resplendent music resonate in your soul, crowning the opening ceremony with an exquisite symphony of sound.
Each day of the event promises a diverse tapestry of experiences, tailored to ignite your passion and cater to your unique tastes. Awaken your body and spirit with yoga-like stretching exercises on Friday, and let your feet glide across the dance floor in the afternoon. On Saturday, immerse yourself in the art of storytelling and indulge in the captivating melodies of singing lectures.
As twilight descends, let the enchanting performances by talented musicians fill the air, painting a vivid backdrop to the evening. On Sunday, gather your loved ones for a heartwarming family concert, followed by a day dedicated to embracing nature and exploring your hobbies.
Embark on a delightful journey with the Brahe bus on Monday, whisking you away to unexpected adventures and discoveries. Tuesday brings the harmonious melodies of courtyard music, evoking a sense of tranquility and connection to the surroundings.
Indulge in a lively soirée on Wednesday as Lieksa's karaoke club takes the stage, inviting you to unleash your inner superstar. The boulevard concert will infuse the atmosphere with energy and rhythm, while the night culminates in uproarious laughter at the stand-up show.
Thursday will be a celebration of boundless creativity, as Kirsikoti's event ignites your imagination and invites you to embrace your inner artist. As evening falls, the stage will come alive with the vibrant performances of local bands, showcasing the extraordinary talent found within the community.
Friday brings a fusion of laughter, wellness, and soulful music. Engage in laughter yoga and stretching exercises, rejuvenating both your body and spirit. And as the sun sets, prepare to be enthralled by the captivating performance of the evening artist.
Finally, the pinnacle of the program arrives on Saturday, as the atmosphere reaches its crescendo with the electrifying presence of Dingo. Let their iconic tunes sweep you off your feet, uniting the crowd in an unforgettable moment of collective euphoria.
Join us at Brahe-tent, where music, laughter, and the spirit of unity reign supreme. Prepare to be inspired and enchanted by this extraordinary celebration of art and community.
Discover more about the events and schedules on Brahe-tent's Facebook page. Join us in creating unforgettable memories!
Harmonize Your Summer with the Melodies of Pielinen Soi Festival: June 18th – August 13th, 2023
Pielinen Soi Festival is a year-round event that brings concerts to various locations in the heart of Finland's beautiful Lakeland region. Immerse yourself in the enchanting world of music, where melodies come alive, and hearts are moved. As you step into this captivating event, prepare to be captivated by the mesmerizing sounds that echo through the serene landscapes. The majority of events take place during the summer season, with concerts and other activities specifically held in Lieksa. These include the atmospheric Ateljee Church in Paateri, the Pielinen Museum, and the Temple of Silence at the top of Koli at Akka-Koli, as well as in Juuka and Nurmes.
One of the highlights of Pielinen Soi is the series of free acoustic concerts held at Akka-Koli, where the natural surroundings create a unique concert hall that awakens admiration and sensitizes attendees to the beauty of nature. These concerts allow visitors to experience the harmonious blend of music and the captivating allure of the natural environment.
Pielinen Soi Festival has been enchanting audiences since 2008, and its artistic director is renowned cellist Matti Makkonen. Under his guidance, the festival has flourished, presenting a diverse range of musical performances and creating a platform for both established and emerging talents to showcase their artistry.
The festival's year-round nature ensures that music resonates throughout the region, offering locals and visitors alike the opportunity to indulge in the transformative power of music. Pielinen Soi Festival invites you to join in the celebration of music, immerse yourself in the stunning surroundings, and embrace the harmonious fusion of nature and melodies that permeate the festival's essence.
Pielinen Soi is a celebration of diversity, bringing together a wide range of musical genres and performances that cater to every taste. From classical symphonies that transport you to ethereal realms to contemporary beats that make your feet tap, this festival has something for everyone.
The program is meticulously curated, featuring renowned artists, talented ensembles, and rising stars from both Finland and across the globe. Whether you are an avid music aficionado or a casual listener, the performances at Pielinen Soi will leave an indelible mark on your soul, inspiring a deep appreciation for the power of music.
Beyond the concerts, Pielinen Soi offers a myriad of engaging activities, workshops, and exhibitions. Delve into the world of music through interactive sessions where you can try your hand at different instruments, learn about various musical cultures, and embrace the joy of creating harmonies together.
Located in the idyllic Lakeland region, Pielinen Soi provides a unique opportunity to immerse yourself in the breathtaking beauty of nature. The serene surroundings create a harmonious backdrop for the music, enriching the overall experience and making it truly unforgettable.
Join us at Pielinen Soi and let the music sweep you away on an extraordinary journey. Experience the transformative power of melodies that unite, uplift, and transcend boundaries. Allow the symphony of sounds to awaken your senses, fill your heart with joy, and leave you with cherished memories that will resonate long after the festival ends.
To delve deeper into the festival, including comprehensive details about event timings and ticketing, we invite you to explore the official website.
Embrace the Magic of Monola Festival Week: A Week of Music, Art, and Cultural Celebration – July 4th to July 8th, 2023
Monola Festival Week is a celebration of music, art, and cultural diversity. This vibrant event showcases a wide range of genres, from classical and contemporary music to dance and visual arts. Embrace the fusion of creativity and immerse yourself in the diverse performances, workshops, and exhibitions that make Monola Festival Week an unforgettable experience.
Since 2017, Monola Festival Week has brought together enthusiasts of Sibelius, Kalevala, and Karelian culture every year at the beginning of July in the Karelian region of Pielinen. This unique event offers a chance to immerse oneself in high-quality concerts and other activities inspired by Sibelius, in an authentic and inspiring environment.
The origin and development of Monola Festival Week, organized by the Monola Society since its establishment in 2015, is rooted in a fascinating yet lesser-known part of Finnish cultural history—the romantic phase of composer Jean Sibelius' life, including his honeymoon journeys. The festival draws inspiration from the idyllic setting of Jean and Aino Sibelius' honeymoon spent by Lake Pielinen in Monola, near Lieksa, during the summer of 1892.
Throughout Monola Festival Week, a variety of themed concerts are held both in Monola itself and at different venues in Lieksa and Koli. The program features a blend of familiar compositions and world premieres, offering a diverse musical experience. Some of the performances are free for all to enjoy, making the festival accessible to a wide audience.
Monola Festival Week provides an opportunity to celebrate the rich cultural heritage of Finland while commemorating the special connection between Sibelius and the enchanting landscapes of Pielinen. Join us for an unforgettable journey into the world of music, where timeless melodies and extraordinary performances harmonize with the beauty of nature.
Monola Festival Week will be organized for the fifth time in July 2023. The festival program will feature musical sessions at Monola's Granary, showcasing the music of Jean Sibelius and his contemporaries Toivo Kuula and Heino Kaski. In 2023, we also commemorate the 140th anniversary of Toivo Kuula's birth. As part of the festival, Kuula's rarely performed masterpiece, Piano Trio Op. 7, will be presented, and on the special Anniversary Concert on July 7th, the renowned baritone Jorma Hynninen will interpret Kuula's songs.
Monola Granary will be open during the festival week from July 4th to July 8th, 2023. Daily concerts will take place in the courtyard at 2 PM, featuring top-notch professionals as well as musicians graduating from or who have graduated from the Joensuu Conservatory. The diverse programs will transport the listeners to various musical landscapes, including French and Mediterranean-inspired melodies.
Detailed program and ticketing information will be announced on the festival's website.
Stay tuned for updates on the website to discover the exciting lineup of events.
Journey into the Rhythms of Nature: Koli Jazz Transcends Boundaries in the Majestic Landscapes of Koli National Park: January 13th-14th, 2023
For jazz enthusiasts, Koli Jazz in the breathtaking Koli National Landscape offers a unique opportunity to enjoy jazz performances amidst nature's splendor. The weekend festival presents an exceptional lineup of renowned artists, creating an unforgettable atmosphere where the sounds of jazz blend harmoniously with the stunning surroundings.
Traditional Koli Jazz Soirées is a musical weekend in collaboration between Grill It! Koli and Joensuu Jazz Club -76, amidst the majestic landscapes of Koli. The Summit of Koli sets the stage for Finland's finest musicians. Jazz melodies infuse warmth into the heart of the winter landscape.
In the breathtaking landscapes of Koli National Park, an extraordinary music event awaits. Koli Jazz 2023, taking place in the mesmerizing surroundings of Koli, is set to enchant music enthusiasts from all corners of the world. This annual festival transcends boundaries, blending the beauty of nature with the captivating power of jazz.
With a rich history dating back to its inception in 1991, Koli Jazz has become a renowned platform for world-class musicians to showcase their talent and creativity. The festival not only boasts exceptional performances but also offers a unique opportunity to immerse oneself in the pristine Finnish wilderness, as the stages are carefully placed amidst the breathtaking national park scenery.
From soul-stirring melodies to lively improvisations, Koli Jazz presents a diverse range of jazz genres that cater to every musical preference. The program features both internationally acclaimed jazz legends and rising stars, ensuring a captivating experience for jazz aficionados of all ages.
Beyond the enchanting music, Koli Jazz also embraces the local culture and traditions, adding an extra layer of authenticity to the event. Visitors can explore the local food and drink offerings, and engage in various activities that celebrate the essence of Finnish heritage.
As you traverse the idyllic landscapes and indulge in the melodic enchantment, Koli Jazz promises an unforgettable journey where nature, music, and culture harmoniously converge. Whether you are a devoted jazz enthusiast or simply seeking an extraordinary experience, Koli Jazz 2023 is the destination where magic comes to life.
To access comprehensive details about the festival, including event schedules and ticketing information, we invite you to visit the official website.
Koli Ruska Blues: Where the Colors of Autumn and the Blues Harmonize in the Breathtaking National Landscape
Join us in September for a celebration of great music and food. Koli Ruska Blues, usually held amid the vibrant autumn foliage, invites you to book your cottage for an extended stay in September to fully immerse yourself in both the scenery and the blues music.
Every year, the ruska (autumn foliage) of Koli converges with the blue notes of the blues, creating a magical experience in the beautiful national landscape. At Break Sokos Hotel Koli, we gather to enjoy concerts, indulge in delicious food, and bask in the ambiance. You can set your mind right by exploring the nearby hiking trails in Finland's most beloved national landscape and indulging in the panoramic views and pampering spa downstairs at the concert venue.
Since 2003, Ruska Blues has been a cherished tradition, featuring Finnish and international top artists gracing our stage. Performances take place on Friday and Saturday, and both days offer the option to travel from Joensuu to Koli on the Blues Bus.
Mark your calendars for an unforgettable experience!
The Best Before and Now Festival Celebrates Lieksa's Finest Talents in an Unforgettable Showcase: July 1st, 2023
Parasta Ennen ja Nyt (Best Before and Now) is a festival that celebrates Lieksa's local musicians and their extraordinary talent. With a focus on showcasing the vibrant music scene of Lieksa, this festival brings together former and current Lieksa-based bands, creating a sense of community and appreciation for local artistry. The event is celebrating Lieksa's finest talents on Saturday, July 1st, 2023 at Timitranniemi Holiday Village where you can experience the performances of nine local Lieksa-based ensembles.
In 2012, Parasta Ennen ja Nyt was born as a gathering of talented musicians with roots in Lieksa. It was during their extraordinary performances that the realization struck: this music deserves to be shared with a wider audience! The first festival took place publicly in 2013 at Timitra, and now, in 2023, the festival returns to its roots.
Following the traditions of Lieksan Muusikot ry, the festival is organized entirely through the dedication of volunteers. Performers and organizers graciously contribute their talents without financial compensation. This festival has become one of the most beloved music events of the Lieksa summer, with the festival tent eagerly anticipating an audience of up to 800 people at its peak. There is no designated headliner at the event; instead, all bands are former or current Lieksa-based ensembles, ensuring that the spirit of Lieksa is always present. Welcome to join the celebration!
Let the music ignite your soul, as you join fellow music enthusiasts! Find information about event performers and other current updates on the event website!
These music events not only provide incredible performances but also offer a chance to connect with like-minded individuals and immerse yourself in the rich cultural fabric of Lieksa and Koli. Discover the passion, talent, and creativity that resonate through the air, leaving you with a profound sense of inspiration and a lasting appreciation for the power of music.
Discover How to Reach Lieksa and Koli
When you are planning a trip to the city of Lieksa and Koli here is valuable information on how to reach this enchanting place. Whether you prefer the convenience of your car or the ease of public transportation, getting to Lieksa and Koli is a breeze. Joensuu, Finland serves as the gateway to this region.
If you choose to fly, the nearest airport is located in Joensuu. From there, you can reach Lieksa and Koli in just one hour by car or public transport. Prepare to be captivated by the picturesque landscapes that unfold along the way.
For those who enjoy train travel, Joensuu boasts a well-connected train station. Upon arriving at Joensuu, you have the option to continue your journey to Koli by bus or taxi. These convenient modes of transport will transport you through the scenic surroundings, offering glimpses of the natural beauty that awaits you.
Bringing your car grants you the freedom to explore at your own pace. As you navigate the roads, take in the breathtaking Finnish countryside, gradually approaching the heart of Lieksa and Koli. Allow the journey to become part of your adventure, as each kilometer brings you closer to the wonders that lie ahead.
To ensure a smooth and well-planned trip, we recommend visiting the official Koli website. This comprehensive resource provides detailed information on different transportation options, allowing you to make informed decisions based on your preferences and needs.
Customer Service is Here to Guide Your Journey
For any assistance or inquiries, customer service is at your service. They will provide you with valuable insights and recommendations to make the most of your time in this captivating city.
Reach Out with Confidence for Any Questions or Concerns – Let's Connect!